SELECTED LIST OF COLLABORATORS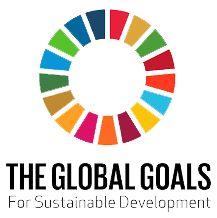 The SDG Lab the UN Office at Geneva (UNOG) was publicly launched on 1 June 2017, at an event that highlighted what the "indivisibility" of the SDGs means in practice, with discussions assessing the linkages between two SDGs – gender (SDG 5) and industry, innovation and infrastructure (SDG 9). The SDG Lab, which began operations at UNOG in January 2017, serves a multi-stakeholder community of actors in and outside Geneva. Situated in the Office of the Director General at UNOG, the SDG Lab encourages partnerships, informs policy, and influences practice and action surrounding the SDGs. The goal of the SDG Lab is to identify strategic opportunities to maximize initiatives supporting the implementation of the SDGs and to foster strong relationships between actors in Geneva and beyond.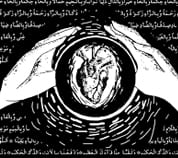 Magic Pictures: Since 1897, Morocco has been "The Chosen location for film directors from all over the world." Morocco is a film production paradise owing to the exquisiteness and diversity of its locations, its yearly reliably mild climate, the magic and radiance of its light, and the expertise and experience of its technicians.In addition to its natural and human resources, Morocco is known for low production costs, competitive technical development, favorable filming regulations, VAT exoneration he simplicity of shooting permits and authorizations procedures.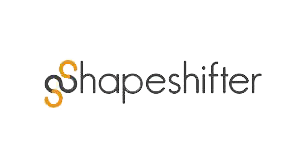 Shapeshifter Post is a place of technical and creative excellence. Our purpose is to provide effective post production solutions in a relaxed boutique environment. We provide custom-tailored solutions and workflows for any project – be it commercial, promo, feature film or television show. Motivated and professional staff has a deep knowledge that has been earned through delivering thousands of hours of programing to just about every Studio, Network, Cable, and Streaming Channel. Our clients come to us via word of mouth, and we have grown by putting their interests first. We combine a comfortable space with great equipment, engineering, top notch talent, and customized service.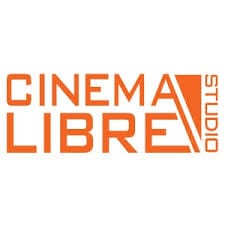 Cinema Libre Studio is a leader in the production and distribution of award-winning, high concept narratives and social issue nonfiction films. Since 2003, the studio has released over 150 titles and remains at the forefront of the independent film movement, providing the expertise and relationships that filmmakers need to find their global audience across all platforms. Headquartered in Burbank, CA, the team has worked on dozens of award-winning films
Media X at Stanford University is a collaboration of Stanford and industry that brings together Stanford's leading interactive technology research with companies committed to technical advancement and innovation. The Media X research network sponsors Stanford faculty and researchers studying basic issues about the design and use of interactive technologies. The multidisciplinary projects that result are influencing the next generation of commerce, learning and entertainment.
Arup is a global firm of designers, engineers, planners and business consultants providing a diverse range of professional services to clients around the world. Their innovative and fully-integrated approach brings a full complement of skills and knowledge to bear on any given design problem. ARUP exerts a significant influence on the built environment and are the creative force behind many of the world's most innovative and sustainable designs. Their firm has over 10, 000 staff working in more than 90 offices in 37 countries.
NOAA is an agency that enriches life through science. Their reach goes from the surface of the sun to the depths of the ocean floor as they work to keep citizens informed of the changing environment around them. From daily weather forecasts, severe storm warnings and climate monitoring to fisheries management, coastal restoration and supporting marine commerce, NOAA's products and services support economic vitality. NOAA's dedicated scientists use cutting-edge research and high-tech instrumentation.
Maplecroft helps major brands manage global risks and corporate responsibility, build reputation and harness leadership opportunities. Their work combines creative design and software engineering with meticulous analysis of the political, economic, social and environmental landscape, to communicate risk and responsibility in visually compelling ways. Services include global risks analysis and forecasting, risk assessment and mapping as well as risk mitigation and management.

Nature's Reflection is committed to reflecting back to humanity the dimensionless beauty of the natural world and revealing the threats we impose on its sustainability through unsolicited, unrelenting, and partly unconscious global change in the 21st century. Nature's Reflection uses visual imagery as a vital element of education programs, presentations, exhibitions, multimedia events, publications, and workshops that serve local, regional, or international forums to promote conscious, sustainable lifestyles and choices.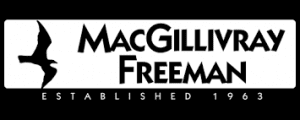 MacGillivrayFreeman Films: After a decade of making artful surfing documentaries and adventure sports films in the 1960s and 70s, in 1976 we were invited to produce an IMAX film, To Fly!, for the Smithsonian's new National Air and Space Museum. We fell in love with the IMAX format, and our team went on to pioneer the nascent IMAX industry, recognizing it as a game-changing format and an immersive experience that was unrivaled in the world of cinema.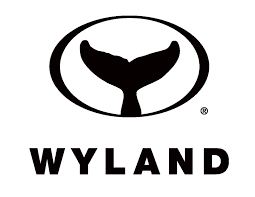 Wyland: The multi-faceted artist, scuba diver, educator, and explorer has hosted several television programs, including, "Wyland's Ocean World" series on the Discovery Channel's Animal Planet Network, "Wyland: A Brush With Giants" and "Wyland's Art Studio," a series for national public television. His mission of engaging people through nature-themed art and a more environmentally friendly lifestyle has led to strategic alliances with such notable organizations as the United States Olympic Team, United Nation Environment Program, and Walt Disney Studios, to name a few.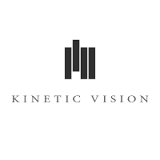 Kinetic Vision formed in 1992 provides a means for architects, engineers, and designers to clearly communicate their concepts to clients. Their work has won several awards, has been featured on TV and in international news.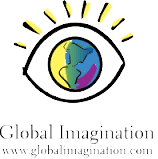 Global Imagination makes the Magic Planet digital video globe – the digital display with a sphere-shaped screen. They also supply software, content and services that enable you to present dynamic global information and promotional media in the most compelling and interactive way possible.
Sea Studios Foundation is dedicated to raising environmental literacy and inspiring action to address urgent threats to our planet's health. Through innovative media, we seek to communicate wonder and respect for Earth's interconnected systems; to spotlight critical issues and showcase solutions; to motivate citizen involvement; and to inspire business and government decision makers to accelerate problem solving.
Founded in 2000 by former Walt Disney Studios executive and production veteran Eric Young, Sparkhill has emerged as a leading producer of original programming for major motion picture studios and distributors. Sparkhill distinguishes itself with its team of artists and professionals from across the media industry spectrum, including producers, writers and editors with expertise in motion pictures, television, theatre and advertising.

Co-founded by Glen Reynolds and Zac Reeder in 2006, Circus Road Films provides strategic advisory services to independent filmmakers and entertainment companies, with an emphasis on the sale of completed films and film financing. Circus Road Films attends all major festivals and markets, including Sundance, Berlin/EFM, SXSW, Tribeca, Cannes, Toronto, AFM, MIP-TV, MIPCOM, Banff and NATPE.

Hub Culture is a socially operated movement using networks to create and distribute value for members. Over 20,000 global urban influentials are connected, giving the network far reaching ability to build worth. Hub Culture is the world's first socially operated company and operates Ven, a digital social currency. It is a global leader in networked workspace.
Creatively, Craig's developed a reputation for uncanny perception; his music somehow evokes the right emotion at just the right moment. To date, he has composed and produced the music for three feature films, over one hundred documentaries, 15 series for television, and dozens of national commercials. He is one of Eiko's trusted friends and colleagues; and graciously contributed the pieces that grace this website, music behind Eye of the Future and Global YES.

True Nature Films combines the award-winning talents of Richard Jones and Jenny Sharman. With experience in producing high-end natural history films, investigative documentaries, and grass-roots educational films, True Nature Films has the environment and the protection of the planet's bio-diversity at its heart. All the quality films we produce aim to educate and inspire, bringing to the viewer a new perception of the environment and all species that live within it.

Spot Image is the worldwide distributor of geographic information products and services derived from the Spot Earth observation satellites, including the Vegetation instrument flown on SPOT 4 and 5. They acquire the SPOT data through a receiving station at its premises In Toulouse and via a network of partner stations around the world. Spot Image launched the Planet Action Initiative to provide satellite imagery and geographic information in support of local projects tackling climate change.